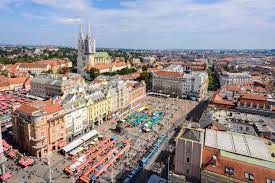 The city of Zagreb, capital of Croatia, on the historic and political threshold between East and West, illustrates both the continental and Mediterranean spirit of the nation it spearheads. Zagreb is the cultural, scientific, economic, political and administrative centre of the Republic of Croatia, and is home to the Croatian Parliament, Government and President. Its favorable location between the Pannonian plain, the edge of the Alps and the Dinaric range has allowed it to become a crossing point for mass international communication.
The city is protected from the cold northern winds by the mountain of Medvednica and opens up to the rest of the world thanks to a spacious plain and the Sava river. Zagreb, with a population of nearly one million, contains almost a quarter of the entire population of Croatia. Over the centuries, the city was inhabited by people coming from all over Europe; and, in recent years, by people coming from different parts of Croatia, ensuring a rich cultural life. Zagreb is a safe city whose doors are always open; a city with a tumultuous history teeming with interesting personalities; a city that warmly invites all those who wish to get to know it, and a city that will surely fulfill your expectations. In this city, you can easily meet remarkable people, make new friends and enjoy special moments. The façades of Zagreb's buildings reflect the ebb and flow of history, while its streets and squares bear witness to the coming together of the many cultures that have shaped the identity of this laid-back capital. The best thing to do is when you first arrive is to take in Zagreb's wonderful atmosphere, which, as many claim, is only surpassed by the legendary beauty of the local womenfolk.
Zagreb enjoys a rich cultural life. Around 30 theatres are active in the city, some with regular programmes, some occasional. Along with some 30 museums, a large number of galleries and many theatre, music and dance festivals all combine to make Zagreb a city of art. From classical to alternative, from amateur to professional, from private to public, these different artistic outlets reflect the high level of cultural awareness. The Croatian National Theatre is the national home of ballet, opera and drama. Of all the concert halls, the most prominent is the Vatroslav Lisinski, named after the composer of the first Croatian opera. Operettas and musicals, rock and pop operas can be found in the Komedija Theatre; quick-witted humor and satire are staged at Kerempuh, and contemporary productions are shown at Gavella, ZKM, ITD, and EXIT. It would be impossible to list every venue, let alone suggest the best – find one that suits you. Zagreb hosts many international cultural events.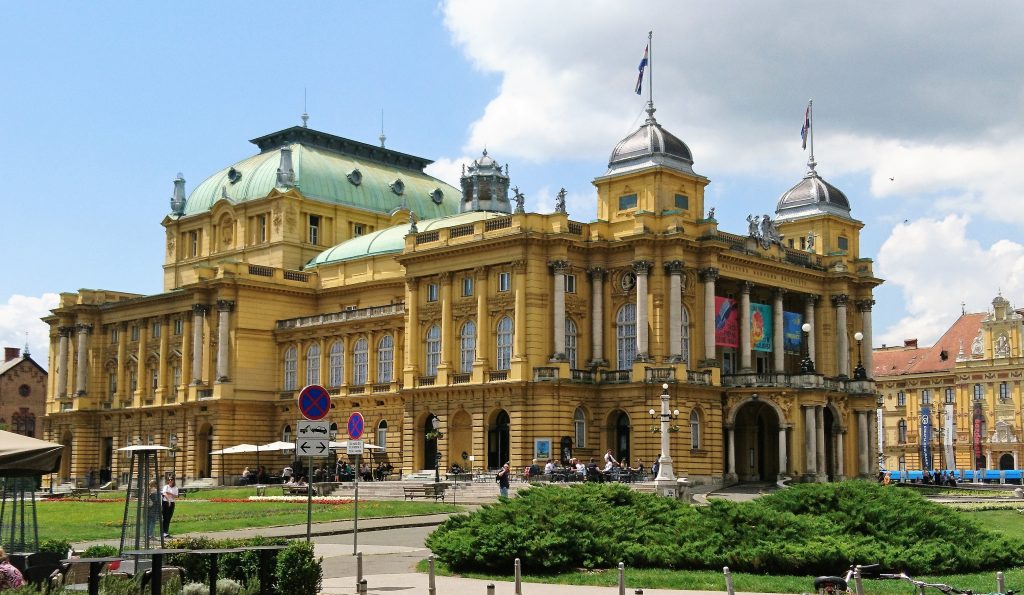 Read more about Zagreb and its beauty here.