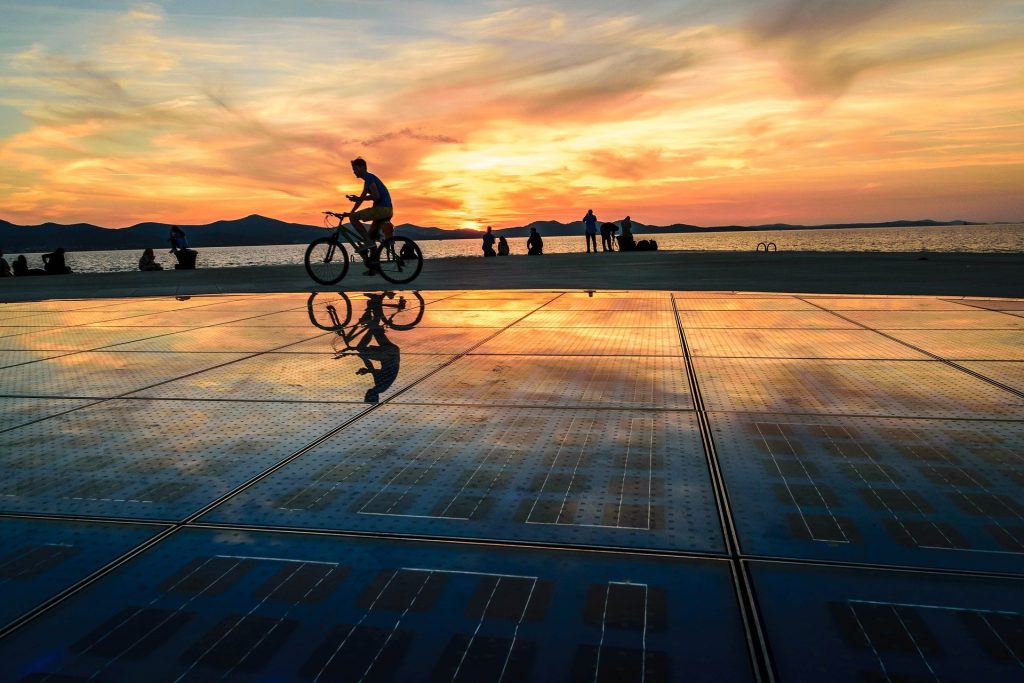 The topic of the 5th Higher Education Institutions Conference was "Strategies For The Fourth Industrial Revolution" and the conference was held in the city with the most beautiful sunset in the world – Zadar, from May 10 – 11.
The conference was organized in collaboration with the Agency for Science and Higher Education (ASHE) and the support of AASCB International. Participants could find out the latest information on how to get or renew AACSB accreditation.
The Conference consisted of 4 plenaries:
Disruptive innovations in education (Nenad Bakić, CFA – Entrepreneur, investor and philanthropist, founder of NGO IRIM, developing STEM education, Rose Luckin, PhD – Chair of Learning with Digital Technologies, UCL, Casilda Guell Ampuero, PhD – General Academic Director, OBS, Goa Borek, MSc – Regional Manager, Turn It In, Afif Rustom, BS – Senior Business Development Executive for EMEA at VitalSource Technologies)
Higher Education policymaker's role in 4th Industrial Revolution (Metka Tekavčić, PhD – Dean, University of Ljubljana, Jasmina Havranek, PhD – Director, Agency for Science and Higher Education, Kjell R. Knudsen, PhD – Dean Emeritus, Labovitz School of Business and Economics University of Minnesota Duluth, USA, Tomislav Sokol, PhD – Assistant Minister, Ministry of Science and Education, Republic of Croatia)
Educating students for the future job market (Martine Rahier, PhD – Former President of Swiss universities and Vice-President of European University Association, Bojan Poljičak, PhD – Country Manager, Adecco Croatia, Dr Alen Host – Dean of Faculty of Economics, University of Rijeka, Malgorzata Jaroszewska Grabos, PhD – Sales Manager CEE, Pearson)
Higher Education Institution as an architect of the 4th Industrial Revolution (David Asch, MSc – Associate Director, EFMD Quality Services, Ivana Marinković, PhD – Associate Director, EFMD Central & Eastern Europe, Mislav Malenica, PhD – CEO, VINGD and Marine Condette, PhD – Accreditation and Member Services EMEA, AACSB)
The conference gathered rectors, deans, associate deans, directors, key players and decision-makers in the field of higher education, professors, international offices, etc. This conference was of interest to academics from all disciplines as well as corporate representatives from the labor market with the responsibilities in recruitment and development of young talents.
You can download HEIC2017 brochure here.