1. Innovating financial models
Moderator: Zoran Barac, PhD
Zoran Barac, PhD is the Managing Director of the Zagreb School of Economics and Management (ZSEM) where he is also the Head of the Finance and Accounting Department. Dr. Barac received his Ph.D. in Management at the University of St. Gallen in Switzerland and his M.Sc. in International Economics at the University of Zagreb, Faculty of Economics and Business. Currently he teaches the course: Corporate Governance. Before joining the Zagreb School of Economics and Management, Dr. Barac held several senior executive and board positions in the corporate sector such as a finance director of the regional media company and CFO of a pharmaceutical distribution company. Before entering the corporate sector, Zoran Barac was the President of the management board of the Croatian Pension Investment Company. Dr. Barac also served as a Governing Board member of the Croatian Pension Supervisory Authority in the period from 2000 to 2005. Dr. Barac currently serves as the President of the Supervisory board of Platinum Invest, an Investment Funds Management Company. He also serves as a Supervisory board member of the ZSEM Business Academy and a member of the Supervisory board of Croatia Airlines. As an experienced coach and sports official he serves as the President of the Croatian Wushu Federation, a national sports organization that governs Croatian Wushu, which is the collective term for the martial art practices and sports which originated and developed in China. Also as a National Wushu team coach, he coached medal winning athletes in national and international competitions. Dr. Barac also served as a member of the Governing Council of the Croatian Agency for the Supervision of Pension Funds in the period between 2000 and 2005.
Panelist: Victoria Pyatanova, PhD
Victoria Pyatanova Ph.D., Head of Financial Management Department of Plekhanov Russian University of Economics, Moscow. V. Pyatanova has a Ph.D. degree in Finance from the Plekhanov Russian University of Economics an MBA degree from Cambridge Judge Business School. Honorary Research Fellow of Brunel University London (from 2017). V. Pyatanova has vast practical experience as she has worked on managerial positions in large international and Russian financial organizations, banks, and FMCG companies. Winner of the Russian national contest "Manager of the Year-2009". Her research interests include themes of competitiveness of a company and strategic finance. Victoria is an author of numerous publications, including books: "International Trade Settlements", "Company's Strategy and Competitive Advantage", "International Financial Management" (in two parts). Disciplines taught: Corporate Finance (Advanced level, ACCA Standard), Financial Management (Advanced level, ACCA Standard), Strategy and Competitiveness of a Company.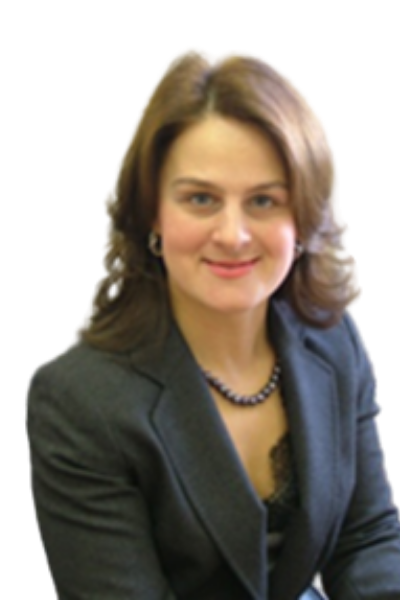 Panelist: Lucia Brajkovic, PhD
Dr. Lucia Brajkovic is an Education Specialist with the Education Global Practice at the World Bank. She is also the Executive Director of the Higher Education Initiative for Southeastern Europe and serves on boards and committees of several international education organizations. Prior to joining the World Bank she worked as a Senior Research Specialist for the American Council of Education in Washington, DC. Lucia holds a Ph.D. from the Institute of Higher Education, University of Georgia, USA, where she was a Fulbright Fellow, and an MA in philosophy and sociology from the University of Zagreb, Croatia. Her research focuses on higher education internationalization and global engagement; political economy and higher education systems in post-socialist countries of Central and Eastern Europe; higher education finance; and education and skills development in lagging regions. Her work has been published in international peer-reviewed journals and other venues, including European Journal of Higher Education, Policy Reviews in Higher Education, European Foreign Affairs Review, International Higher Education, and Encyclopedia of International Higher Education Systems and Institutions.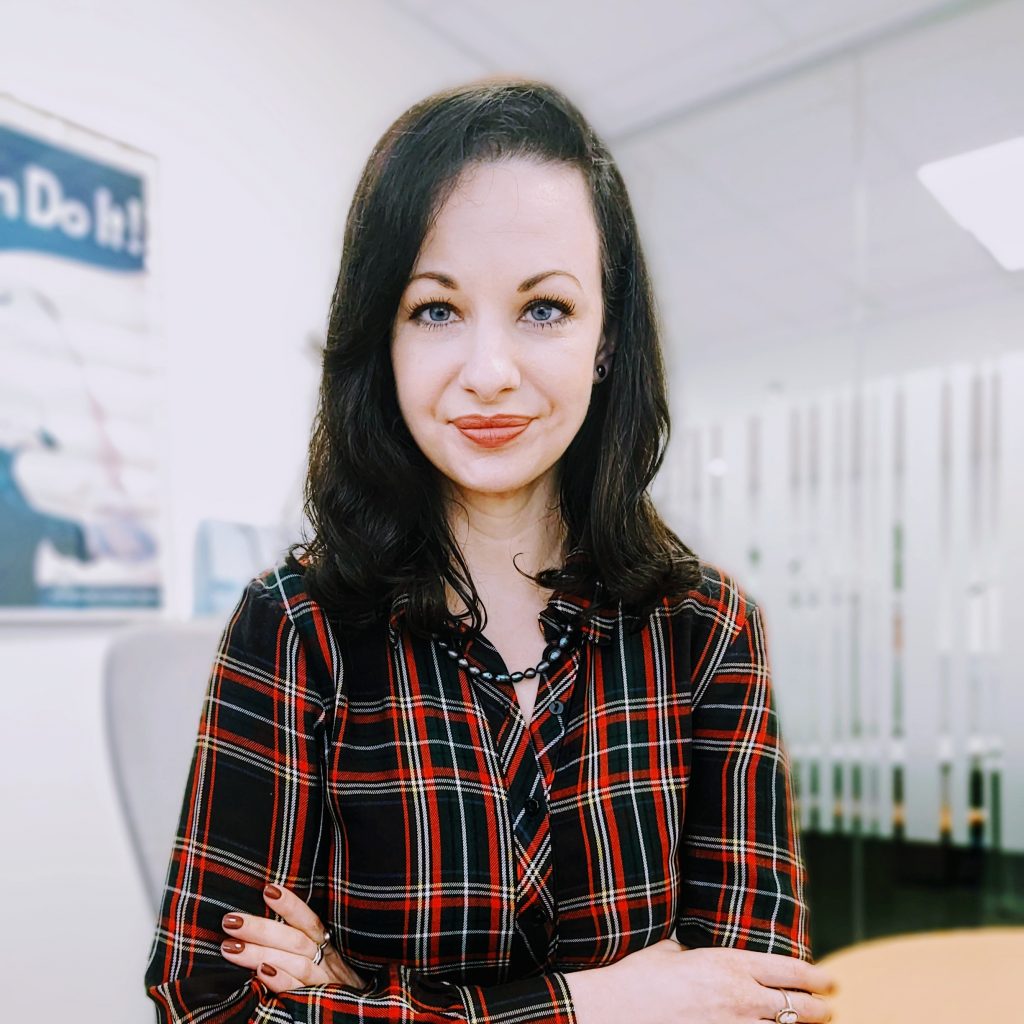 Panelist: Alen Host, PhD
Professor Alen Host, PhD is the Dean of the Faculty of Economics and Business of the University of Rijeka. He received his PhD degree in the field of Economics from his home institution and his M.Sc. degree in International Economics from the School of Economics and Business, University of Ljubljana. He is a guest lecturer at many Universities in Europe. He is the co-initiator of the online graduate program in Business Economics, and of the online postgraduate specialist program in Security Management in the EU (of which he is also the co-director). Professor Host has also been a member of the Senate of the University of Rijeka (since 2016), a member of the National Council for Digital Economy (since 2017), and a member of the Strategy Committee of the University of Rijeka (since 2018). In 2016, he was the Government Commissioner for the Municipality of Matulji and, from 2017 to 2020, a member of the Croatian President's Council for Economic Affairs. In 2017, he became a member of the Commission for Customs and Trade Facilitation of the International Chamber of Commerce in the Republic of Croatia and in 2019, the Chairman of the Supervisory Board of PIK d.d. Rijeka. He is active in the activities of the Institute for Tourism of the Republic of Croatia and was the President of its Management Board from 2018-2020. He is also a member of the Management Board of the Public Institution Regional Development Agency of Primorsko-goranska County.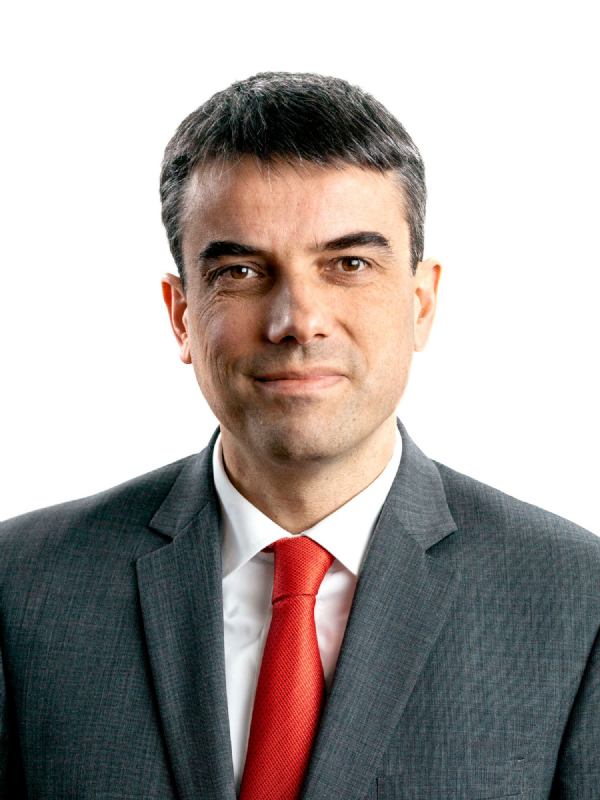 2. Empowering learning through technology
Moderator: Boris Debić, MSc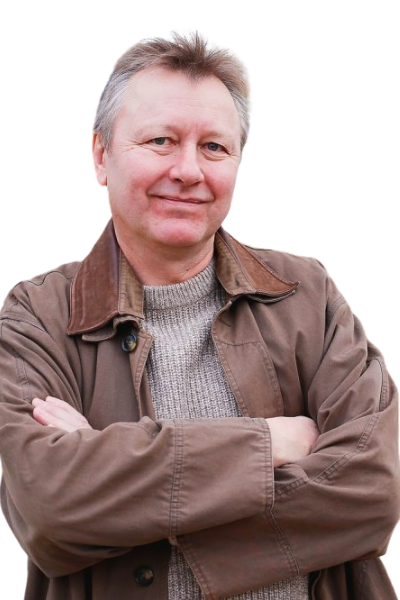 Boris Debić, MSc Google's Chief History Officer emeritus, is a technologist who spent 15 years with the company from its earliest days and in the period of the most accelerated growth ($3B to $161B revenue/yr, 3500 to 210k workforce). He holds an M.Sc. in Physics from the University of Zagreb, Croatia. At Google he has worked in several roles: Release engineering, G+Privacy, Global Infrastructure, Data center site location, AI driven decision making, Ads serving and machine learning infrastructure, Developer Relations. He has worked with Google.org on analysis and exchange of global climate modeling data sets and agricultural data to provide food security forecasts, also in providing access to education to Syrian refugees in Jordan and across the Arab world. With support from NASA Ames directs Mars Society's NorCal Rover project. He is a board member of several high tech startup companies in both the US and Croatia including http://production.pro which was featured as a top three at Launch Fest in San Francisco. He teaches AI at the Zagreb School of Economics and Management. Prior to Google he held positions in: Silicon Valley startups, most notably E.piphany; the United Nations; the Croatian Ministry of Foreign Affairs and the University of Zagreb. Boris Debić has been a lecturer, invited keynote speaker, IEEE editor and organizer of Computer Science conferences.
Panelist: Gorana Bikić – Carić, PhD
Gorana Bikić-Carić (PhD in Linguistics) teaches romance linguistics subjects (contrastive romance linguistics, history of romance languages) at the Department of Romance Studies, Faculty of Humanities and Social Sciences, University of Zagreb. Occasionally she teaches at other universities (University of Bucarest in 2009, Eötvös Loránd University, Budapest in 2017 and 2020). She participates at international romance linguistics conferences, where she presents her researches in French, Spanish, Portuguese and Romanian. She got her MA degree in 1995 in the field of computer assisted learning in the university studies of French, and her PhD degree in 2008 (French and Romanian articles in comparison with their Croatian equivalents, using a parallel corpus). Her interests also include corpus linguistics – currently she leads an institutional project named Parallel Corpus in Romance Languages and Croatian (RomCro) that started in 2019 and is included in the 2021 ARCA Innovation Exhibition, Zagreb. The corpus is aimed to be used in linguistic researches (including students' graduation thesis), as well as in translation and educational studies.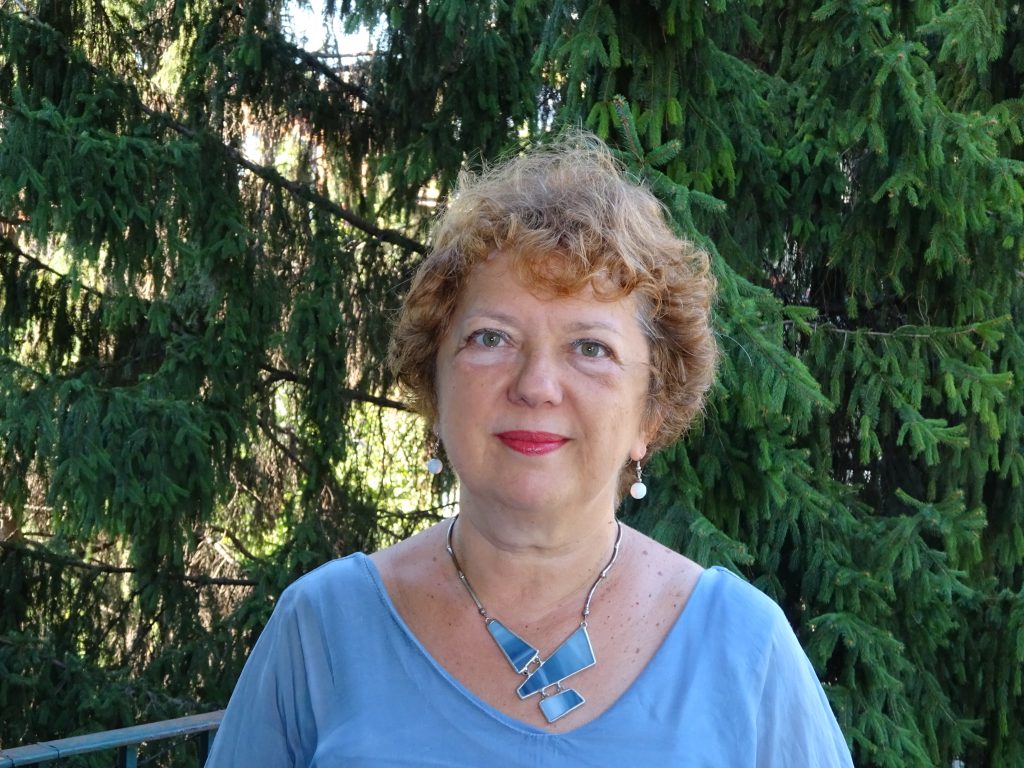 Panelist: Saša Janićijević, MSc
Saša Janićijević, MSc founder and CEO of Codemap, is an experienced tech entrepreneur with a focus on the no-code/low-code space, and a proven track record in strategy and management consulting, project management, and business development. Sasa doesn't have a typical IT resume. This 33-year-old from Zagreb graduated from the Faculty of Economics in his hometown, after which he attended SDA Bocconi School of Management in Milan, where he obtained a specialization in pharmaceutical and medical technology. This landed him a position at IMS, a pharma consulting giant, where he worked for several years in Munich and London offices as a consultant for the pharmaceutical and biotechnology industries.
After a successful career in pharma consulting, he decided to take the leap and create his own startup, a recruitment marketplace for pharma talent – Hloop. Long story short, the project ran into development issues, the team ended up spending over $100,000 in two years and was left without a final product. Looking for better development experience, he discovered the no-code community and realized its full potential. In less than two months, he was able to build a fully functional marketplace platform by himself, without writing a single line of code. A year later, Codemap, his freelance marketplace for no-code/low-code gathered over 600 vetted experts and agencies and has had over $4,000,000 in value of projects posted by more than 1,200 founders, startups, and SMEs looking to build their applications or automate their workflows. No-code/low code is the future of development that will shake the whole software industry as we know, irreversibly and quicker than anticipated. Gartner analysts predict that low-code programming platforms will be used for 65 percent of all application development in 2024, and Forrester expects the low-code market to reach a value of $ 21 billion as early as 2022.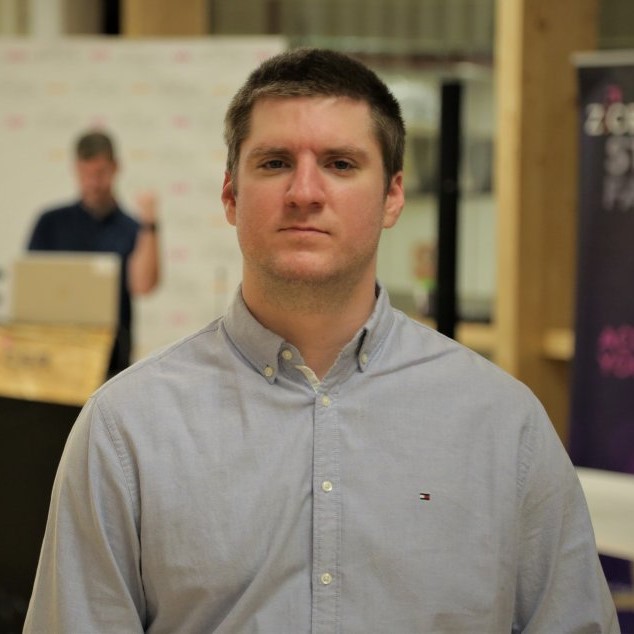 Panelist: Lana Balić Matijašević, MBA
Lana Balić Matijašević, MBA is Founder & CEO of Careesma for Virtual assistants, Talent Management and Organization Development Services. Careesma is an IBM business partner, and with BI predictive proprietary methodology combines analytics and augmented intelligence, enhanced and scaled human expertise and optimized virtual assistant management. Careesma solves bottlenecks in the business administration process for companies which are expanding their business model and scaling their revenue. Lana graduated from the Zagreb School of Economics and Management and currently attends MBA studies. At ZSEM she was the head of the Career Centre where she developed a process with 92% of student employment success. She gained experience in HEC in Paris and John Carroll University (JCU), in Cleveland, USA. At the age of 26 she received the opportunity to work for several years for the a significant VW retailer in Croatia where she produced software for human resource management for 800+ employees. She specialized in finding ROI (return on investment) of people performance from financial and human resource data analytics. From 2012 she has successfully introduced technological transformation and operational processes in several Croatian and international companies. She has a local experience and international experience with global companies like InfosecGlobal, working with their leading cyber security specialists.
She works as Advisor for Business Operations and Human Resources for companies which are providing tailor-made automation solutions for Kuka, Ford and Amazon. From 2017.- 2022. Lana continued to carry out her five-year transformation plan that calls for the market average of consumer movement growth of 25% yearly toward virtual assistants, talent management and automatization.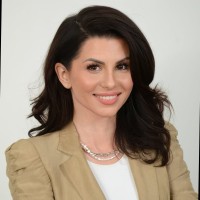 Panelist: Ivica Siladić, PhD
Ivica Siladić, PhD is one of the founders and the Chief Technology Officer at Mireo, a Croatian-based company specialized in embedded GPS navigation systems and GPS/GSM vehicle tracking. For the last 15 years, he's been managing and directing the development of all vital Mireo products, gathering experience in embedded systems, digital maps and GPS navigation systems, fleet tracking, and Big Data analysis.
He's a passionate programmer with deep knowledge of C++ and lots of other computer languages. He's also a passionate Human Machine Interface designer.
Ivica Siladić has a Ph.D. from the Department of Mathematics, University of Zagreb.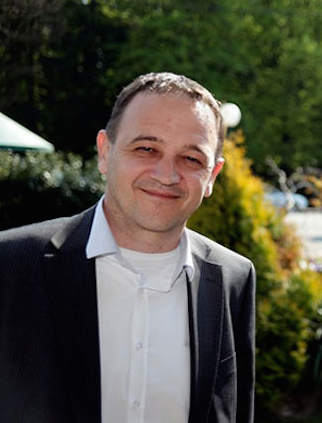 3. Achieving Competitiveness – Focus on Quality and Higher Academic Standards
Moderator: Goran Oblaković, PhD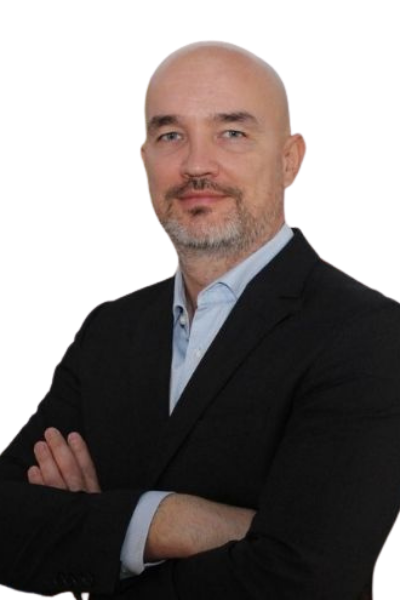 Goran Oblaković, PhD is Associate Dean of the undergraduate programs, program director of the Executive MBA graduate program at the Zagreb School of Economics and Management as well as the Academic Director for the Undergraduate Program in Economics and Management. He completed his PhD in management at the University of St. Gallen, Switzerland, defending the dissertation "Risk Management at the Strategic and Operational Levels of Swiss Banks: Current Status and the Lessons Learned from the Subprime Crisis". He completed his master's studies in strategic finance (MSSF) and business administration (MBA) at the Indiana University Southeast, USA, where he also completed his bachelor's degree in business administration (BS).
In 2013 he joined the Management, Entrepreneurship and Digital Transformation Department at the Zagreb School of Economics and Management. His areas of scientific and research interest include risk management, banking, and entrepreneurship. He has extensive experience working in logistics and consulting, and has worked for corporations such as FedEx, Target, and also for the United Nations, Indiana University, and couple of startups. From 2016 he is also the Head of the Management, Entrepreneurship and Digital Transformation Department.
Panelist: Inga Koryagina, PhD
Inga Koryagina, PhD is a Head of the International Division, Vice-Dean at the Faculty of Finance at the Plekhanov Russian University of Economics and is awarded the 5th place in Associated Professor's university rating in 2019-2020. Her academic disciplines are Marketing, Services Marketing, Strategic Marketing, International Business Etiquette, Cross-Cultural Сommunications in Business in Russian and English for bachelors and masters. In September 2020 she participating in the project of the Komsomolskaya Pravda website KP.RU – " Healthy conversation". In March 2020 she participated in the preparation of the participant in the finals of the Olympiad on team management in the professional sphere HEAD HUNTER -2020, who took 1st place, Rusalliance "Sova". In January 2020 ​she received a diploma for the scientific advising of the student who won 1st place in the Open Competition of Initiative Research Projects "HIGH GOALS – 2019" with the article "The Current State of Academic Mobility of Foreign Students in Russia", Rusalliance "Sova". In July 2019 she was a Guest Lecturer at the Pompeu Fabra University International Business School and ESCI Universitat Pampeu Fabra Graduate School of International Business (Barcelona).
Panelist: Michael Hathorn, PhD
Professor Dr. Michael Hathorn teaches in the MBA program and Diploma in Sustainable Business at BSL. He is a partner of OPTIMIS and leads the Optimis Learning business, where he focuses on sustainable executive and organizational development. Previously working for the investment management firm, Capital International, Prof. Dr. Hathorn founded and headed the firm's Learning and Organizational Development function for the European businesses. At TNT in Amsterdam, he served as Group Director of Learning and Organizational Development during a major strategic change initiative to create synergies across the three divisional businesses. He is a contributor to the World Business Council on Sustainable Development and is a member of the Society for Organizational Learning and the American Marketing Association. In addition, he is a partner in the area of Board Development at the International Center for Corporate Governance where he focuses on talent development and board diversity. Prof. Dr. Hathorn is a graduate of Louisiana State University with an MS in Marketing. He received his Ph.D. in International Business from the University of St. Gallen.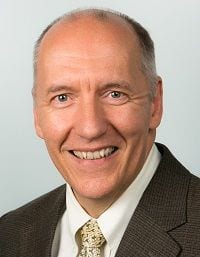 Panelist: Josip Hrgović, PhD
Josip Hrgović, PhD is Director's assistant for science at the Agency for Science and Higher Education. He completed his PhD in philosophy at the University of Zagreb, Croatia. From 2001 to 2013, he worked as a sociologist at Pilar Institute of Social Sciences. In 2013 he joined the Agency for Science and Higher Education , where his current responsibilities are management of the Department for Science and organization of the work of sections in the Department, cooperation with other Director's assistants in the strategic planning and further development of the Agency. He is coordinator and Assistant Coordinator in a number of procedures for re-accreditation of institutions in higher education system and research system, initial accreditation procedures in the research system as well as coordinator in the procedures of selection and medium-term evaluation of centres of excellence in research in the Republic of Croatia. Through the Agency for Science and Higher Education he is providing expert support to the National Council for Science, Higher Education and Technological Development and doing analysis, processing and interpretation of data from accreditation procedures and participation in writing reports.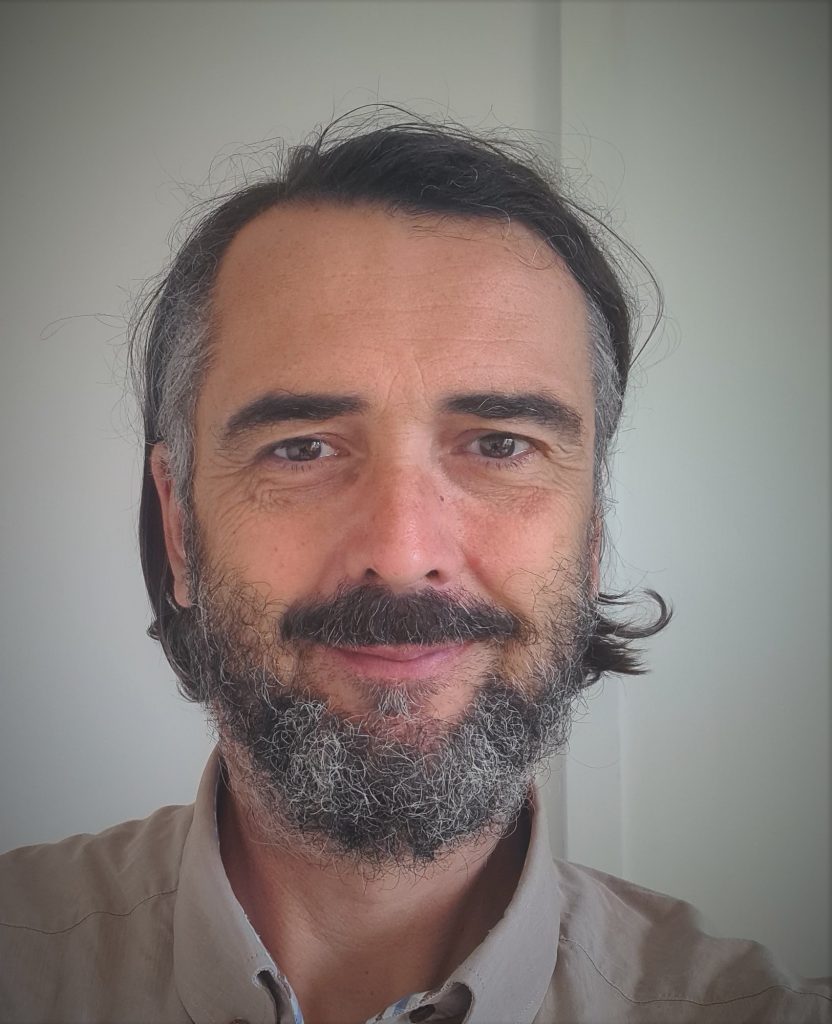 4. Educating students for the future job market
Moderator: Julie Felker, PhD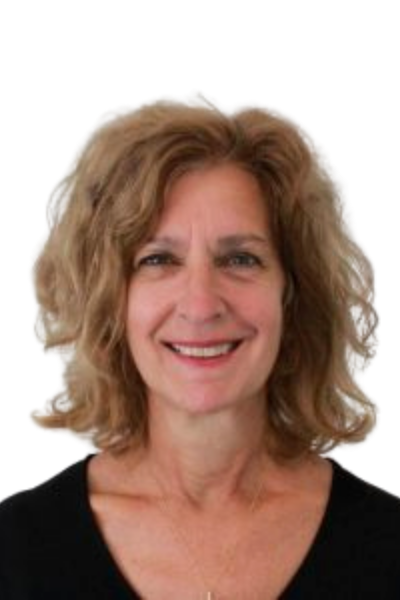 Julie Felker, Ph.D. is on the faculty of the College of Business at the University of Michigan-Dearborn. Prior to joining the faculty she served as a senior academic leader in the College, including positions as senior associate dean and interim dean. She teaches Organizational Behavior, Human Resource Management, International HRM, Change Management and Management Skills to MBA and undergraduate students. Her research interests include geographic mobility of knowledge workers, cross-border recruitment in the European Union, organizational change in emerging economies, and comparative human resource management, with special emphasis on Central and Eastern Europe. As a faculty affiliate and senior consultant of the William Davidson Institute at the University of Michigan-Ann Arbor, she develops and delivers management education programs and provides technical assistance in developing countries, most recently Algeria, Rwanda, and the former Soviet Republics of Uzbekistan and Kazakhstan. Through the Davidson Institute she works with women micro-business owners in Rwanda, a global initiative funded by Goldman Sachs. Dr. Felker is a guest lecturer and visiting scholar at the University of Padova, Stockholm School of Economics in Riga, and Zagreb School of Economics and Management. Felker, Ph.D. began her career in industry, working in the International Accounting Group-Pacific Canada Division of Unisys, Corp. She is a member of the Academy of International Business, Academy of Management, European International Business Academy, European Academy of Management, OBTS-Teaching Society for Management Educators, and the Society of Human Resource Management.
Panelist: Amy Gillett, MBA
Amy Gillett, MBA is the Vice President of the Education sector and specializes in designing and delivering executive education programs in emerging markets. Prior to joining WDI, Gillett served in the foreign service in Prague, Czech Republic as a Masaryk Fellow responsible for political and economic research. She also worked as a marketing executive for Hewlett-Packard and The Clorox Company. She has a Master of Business Administration degree from Cornell University where she attended as a Park Leadership Fellow, a master's degree in Russian and Eastern European studies from Stanford University, and a bachelor's degree in Slavic languages and literature from Stanford University. Additionally, Gillett holds certificates from the Pushkin Institute in Moscow and St. Petersburg State University in Russia. She is fluent in Russian and speaks some Czech, French, and Spanish.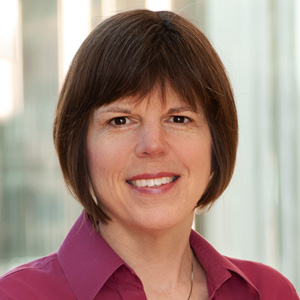 Panelist: Dr. Mark JG Govers, PhD
Dr. Mark JG Govers, PhD is an out-of-the-box thinker from The Netherlands with a Ph.D. in management sciences. He works at the intersection between developing, applying, and teaching knowledge focused on socio-technical issues. Since 2006, he is an academic scholar at Maastricht University. As visiting professor, he lectures information, management, and organizational science in The Netherlands and Colombia, and Peru. Besides his academic work, he is a senior advisor at his consultancy firm called Archypel Consulting. Projects are related to re-balancing the intersection between structures, cultures, people, and IT systems. Besides projects, he enjoys helping managers and leaders with organizational and managerial issues. He is well known for giving challenging and entertaining lectures and workshops, which he calls "knowledge-tainment".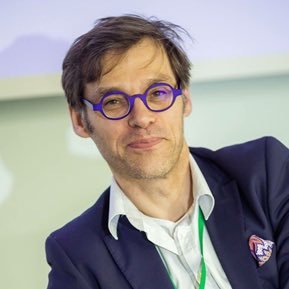 Panelist: Dr. Mark Van Dongen, PhD
Dr. Mark van Dongen, PhD, is a highly experienced Global HR expert who combined his work as an operational HR leader with academic research and studies. This leads to a profile that merges deep insights with a very practical attitude.
A professor in Leadership, Mark has vast knowledge of business practices which he weaves in his lectures. He has a Ph.D. from the Wroclaw University of Economics and has written three books and numerous articles on leadership and the development of leaders. Mark is an international HR leader within ArcelorMittal, the world's largest steel company, and is based in Luxembourg.