Blog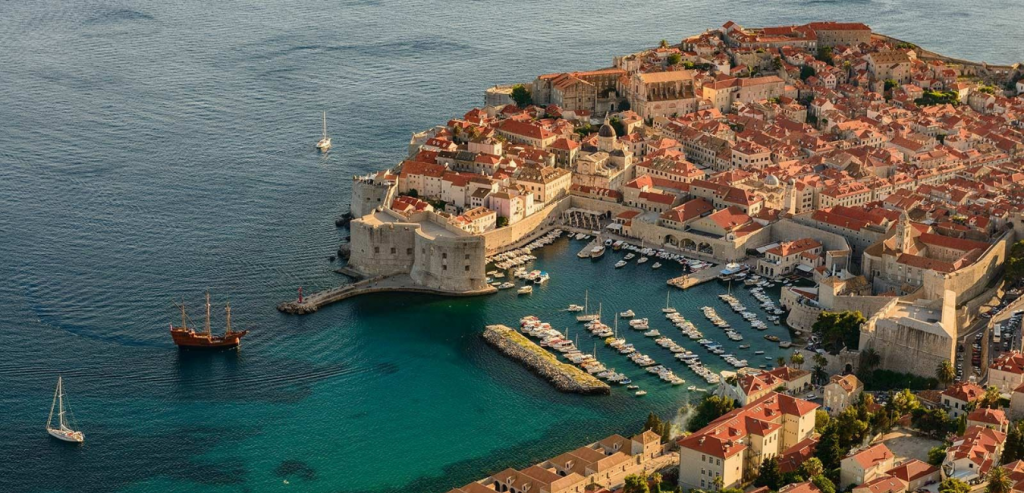 11th HEIC was successfully held in Dubrovnik!
The 11th Higher Education Institutions Conference (HEIC) was held in Dubrovnik, Croatia from the 21st to the 22nd of September 2023. This prestigious gathering was organized by the Zagreb School of Economics and Management (ZSEM) and Luxembourg School of Business (LSB) with the support of AACSB International where it welcomed more than 30 participants from 7 countries.
HEIC2023 was proudly sponsored by media platforms Netokracija and Časopis Poduzetnik alongside Jamnica, Kraš and Fanola.
The conference's theme, "Future of Learning, Teaching, and Innovation: Artificial Intelligence and Higher Education," captured the essence of a rapidly evolving educational landscape. In an era where artificial intelligence is transforming industries and societies, it's no surprise that the world of higher education is undergoing a profound metamorphosis. The Dubrovnik conference promised to be a beacon of enlightenment, offering attendees a glimpse into the future of teaching, learning, and innovation.
The year's topic of the conference was discussed through 3 panels. The goal was to discuss relevant topics for Higher Education with the use of AI such as:
"The impact of AI on education" moderated by Boris Debić, MSc and panellists Dr Janko Mršić – Flogel and Dorian Wild, mag. phys. – geophys.
"EIT – Mapping the entrepreneurial progress in HEI" moderated by Dubravka Kovačević, PhD and panellists Lyubomyr Matsekh, PhD and Manal Al-Hammadi, MSc
"Life-long learning with AI" moderated by Ivan David Dogan, mag. phil. with panellists Sanja Sever Mališ, PhD. Sunčica Oberman Peterka, PhD, Tanja Dmitrović, PhD and Dino Ivan Dogan, PhD.
The two-day conference involved the AACSB Accreditation Workshop, which enabled attendees to gain a valuable look into the new AACSB standards and the accreditation process which was led by Ronald Tuninga, PhD, Vice President and Managing Director for Europe, the Middle East, and Africa and Natalia Ilina, MSc, Accreditation and Member Services Manager.
Furthermore, one of our esteemed Keynote Speakers in 2023 was Prof. Boris Debić, mag. phys., an Artificial Intelligence Lecturer, Director of ZSEM AI X Lab and Google Chief History Officer Emeritus.
The second Keynote Speaker was Laura Borge Del Rey, PhD who is the Programme Manager on EIT Food's Education team for EIT's Higher Education Institutions Initiative.
Participants were also able to submit papers in accordance with the conference topics. We are proud to present to you this year's paper presentations which were very diverse and very interesting on the topic of artificial intelligence in higher education systems:
Roger W. Reinsch and Steve Sharkey (University of Minnesota Duluth, USA) "Humans Required: Artificial Intelligence and Educators Joining Forces"
Ivan David Dogan and Luka Medvidović (Zagreb School of Economics and Management, Croatia) "Generative AI and Education: Strategic Forecasts and Implications for the Next 5 Years"
Dina Vasić, Tomislav Kesić and Ana Rauker (Zagreb School of Economics and Management, Croatia) "What makes students dislike quantitative courses?"
Maja Martinović, Tara Aždajić and Zdravka Biočina (Zagreb School of Economics and Management, Croatia) "Storytelling as a promotional and an educational tool"
Claude Cellich (International Institute in Geneva, Switzerland) "Credit Suisse: Negotiating its Takeover by UBS as it was too big to fail"
Krunoslav Antoliš (MUP RH, Policijska akademija "Prvi hrvatski redarstvenik" Veleučilište kriminalistike i javne sigurnosti, Croatia) "Information and communication technologies abuse"
Luka Medvidović (Zagreb School of Economics and Management, Faculty of Electrical Engineering and Computing, Croatia) "Determining street light type with computer vision"
HEIC2023 provided a great space for making international connections and expanding one's knowledge and skill set, as most attendees are professionals with highly relevant international experience. It brought together, as it always has, experts in the field of higher education from all over the world, as well as global opinion leaders and policymakers in the field of quality and management of higher education institutions. HEIC2023 showed to be the ideal platform for making international networks for future collaborations in various academic fields.