Siniša Krajnović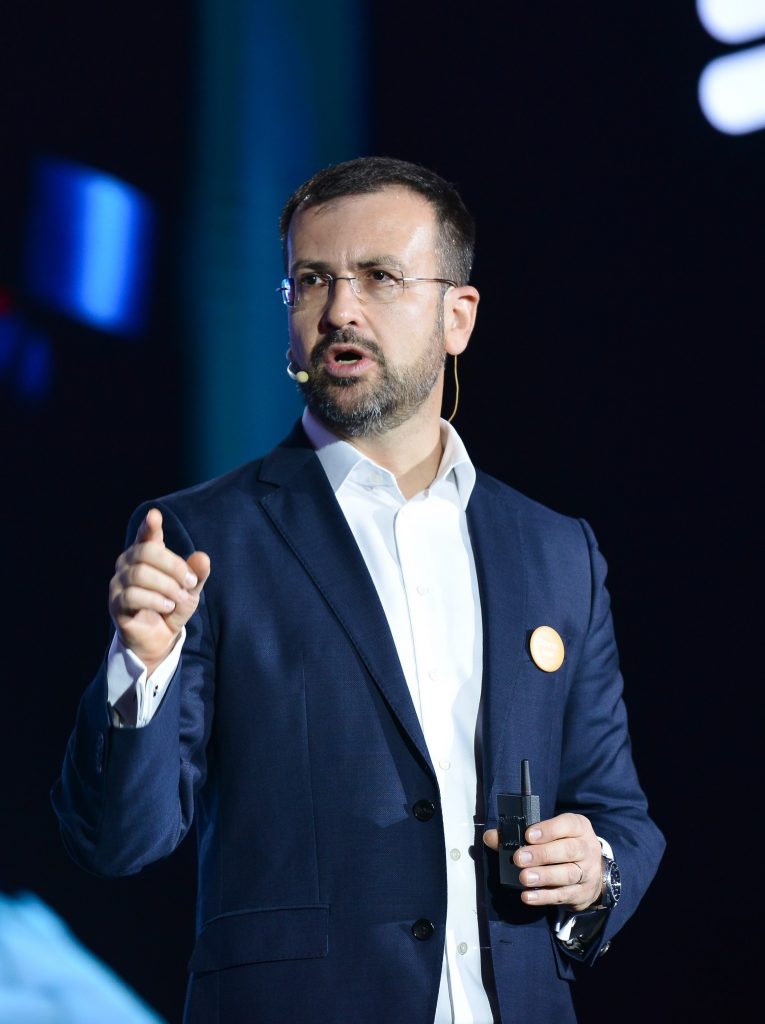 Siniša Krajnović is Executive Vice President and Head of Digital Services in Market Area North East Asia at Ericsson. He is responsible for Ericsson Digital Services business in Mainland China, Hong Kong, Macau, Taiwan, Japan, and South Korea. Business Area Digital Services offers products, services, and end-to-end solutions to communication service providers and enterprises in areas such as 5G Core Networks, OSS/BSS, Cloud Infrastructure, IoT, and Digital Transformation. Since 2018 he lives and works in Beijing, China. Krajnović is an experienced Board Member, including both Chairman of the Board role and Board Director role, on various Ericsson local companies and joint ventures boards, as well as on chamber of commerce and business school boards. Previously, Krajnović served as Vice President and Head of Development Unit Networks in Ericsson, living and working in Stockholm, Sweden. He led more than 15,000 engineers in the global R&D organization that focuses on technology leadership of Ericsson's hardware and software Radio Access Network products.
Siniša Krajnović has a long and varied international management background in telecoms, as well as an extensive multicultural experience gained from living and working in Croatia, UK, Ireland, Japan, Hungary, Sweden, and China.
Krajnović is active in the academic world. He is Professor at the Zagreb School of Economics and Management in Croatia, and Program Director of the school's General MBA Program. He is Professor at the Luxembourg School of Business in Luxembourg, and a member of its Advisory Council. Krajnović is also Visiting Professor at the Tsinghua University School of Economics and Management in China. He was co-founder and first president of the Croatian branch of the Project Management Institute, the leading global project management association.
Siniša Krajnović earned MSc and PhD degrees from the Faculty of Electrical Engineering and Computing at the University of Zagreb, Croatia. He completed several executive development programs, at Columbia University in the US, Cranfield University in the UK, University of Zagreb in Croatia, IMD Business School in Switzerland, and Indian School of Business in India.
Boris Debić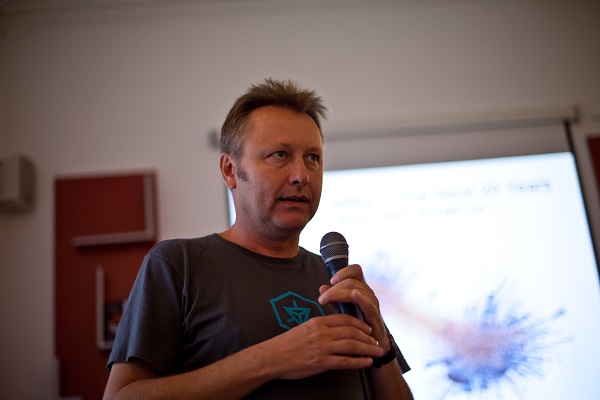 Boris Debić, Google's Chief History Officer emeritus, is a technologist who spent 15 years with the company from its earliest days and in the period of the most accelerated growth ($3B to $161B revenue/yr, 3500 to 210k workforce). He holds an M.Sc. in Physics from the University of Zagreb, Croatia. At Google he has worked in several roles: Release engineering, G+Privacy, Global Infrastructure, Data center site location, AI driven decision making, Ads serving and machine learning infrastructure, Developer Relations. He has worked with Google.org on analysis and exchange of global climate modeling data sets and agricultural data to provide food security forecasts, also in providing access to education to Syrian refugees in Jordan and across the Arab world. With support from NASA Ames directs Mars Society's NorCal Rover project. He is a board member of several high tech startup companies in both the US and Croatia including http://production.pro which was featured as a top three at Launch Fest in San Francisco. He teaches AI at the Zagreb School of Economics and Management. Prior to Google he held positions in: Silicon Valley startups, most notably E.piphany; the United Nations; the Croatian Ministry of Foreign Affairs and the University of Zagreb. Boris Debić has been a lecturer, invited keynote speaker, IEEE editor and organizer of Computer Science conferences.
Güner Gürsoy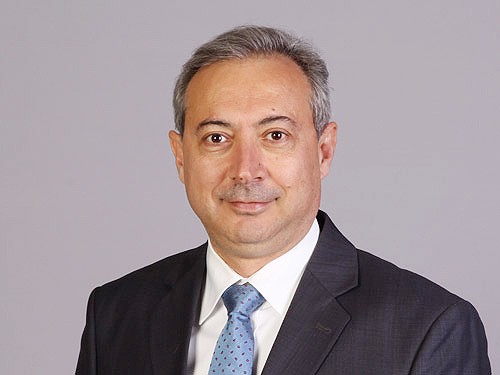 Prof. Güner Gürsoy has received his Ph.D. from Bilkent University, Ankara, Turkey. He worked in several different universities and taught finance, business analytics, supply chain courses in undergraduate and graduate programs. For his administrative responsibilities, he was assigned as a Department Head, director of Research Centers, director of Social Sciences Institute, director of Distance Education Center, Business and Administrative Sciences Faculty Dean and Vice Rector. In universities he was mainly involved with curriculum developments, quality assurance systems, education system transformation projects, educational technologies and distance education management, strategic planning and management in higher education and foresight workshops on higher education systems. He also worked professionally on system analysis & design, international project management, design with simulation, strategic logistics system development and management. In his research and consulting; he was involved with the blockchain projects for Ticketing Transaction Settlement System of airline companies as well as carbon system design. He is currently managing an Erasmus project on gamification system development for financial literacy. He is also involved in competency-based assessment and learning systems development as well as career management system development with the support of online badge education. He is also working on micro learning systems for white and blue collars in different industries.