1. Sustainability in Higher Education System
Moderator:
Mato Njavro, PhD
Dean, Zagreb School of Economics and Management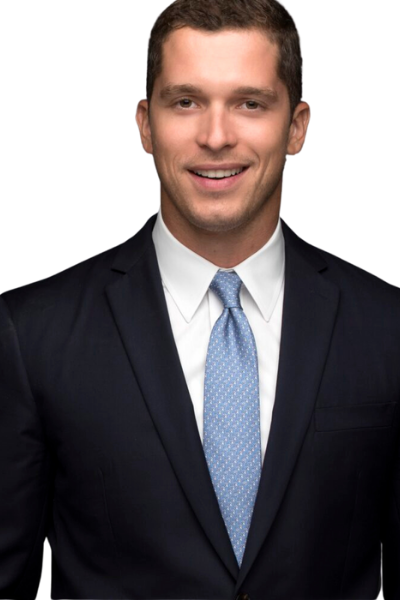 Mato Njavro, PhD is the dean of the Zagreb School of Economics and Management, where he teaches financial courses. Mato Njavro is also a professor at the Luxembourg School of Business and a lecturer at the University of St. Gallen and Singapore Management University where he teaches the Chinese Economy course.
From 2016 to 2020, Mato resided in Singapore where he worked at the Institute of Management of the University of St.Gallen in Asia (SGI-HSG) and Singapore Management University. Before moving to Singapore, Mato spent a year as a postdoctoral fellow at Harvard University. His research interests are focused on financial markets, public policy and economic development. He is the author and co-author of several scientific papers and studies, including the Harvard Business School case: "Atlantic Group" on one of the largest M&A transactions in the CEE region.
He is the founder and academic director of the New Europe Business Forum, an interdisciplinary event that brings together world leaders from various fields once a year to discuss topics of great importance to our society as a whole such as entrepreneurship, leadership, scientific innovation and economic policy.
He completed his undergraduate and graduate studies at the Bocconi University in Milan in the field of economics and finance, and received his PhD from the University of St. Gallen in Switzerland in the field of finance. Before earning his PhD, he gained work experience in London working for Lehman Brothers and Nomura, in the investment banking sector.
Panelist: Dolly Predović, Ph.D.
Founder and CEO, Career Paths
Dolly Predović is the founder and CEO of Career Paths, an Italian consulting company operating in the field of education.
After 20 years as Professor of Corporate Finance at Bocconi University, she ended her academic career as the Director of the Master programe in Corporate Finance. In 1990 she was instrumental in the planning and realization of Bocconi University's first international MBA, which then opened the doors to the internationalization of the university. She later held the positions of Director of the International Executive Education Division and Professor of Corporate Finance and Valuation for the MBA. She has published a number of papers and books, in particular on topics of valuation with a focus on brand valuation.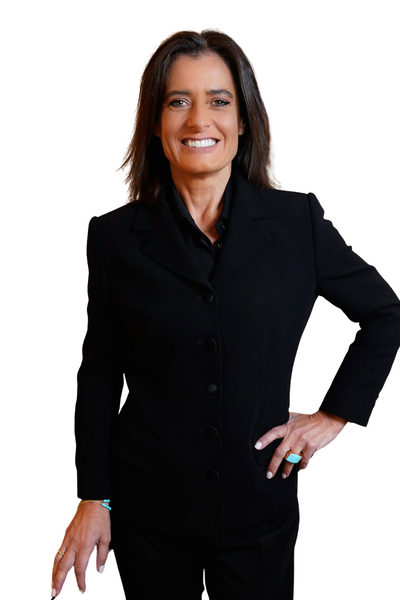 Panelist: Robert E. Kennedy, Ph.D.
Former Dean, Nanyang Technological University's College of Business
Robert E. Kennedy is the former Dean at Nanyang Business School and assumed office on January 1, 2018. He came to NTU from the Ivey Business School in Canada, where he was Dean and the Tapp Chaired Professor since 2013. Under his leadership, the school increased research output by more than 30% per faculty member and improved its global rankings. The school was twice ranked as the top "international" program in the BusinessWeek MBA rankings (2014 and 2015), and improved its FT Research rank from 44th to 26th. Kennedy is a well-known scholar, speaker, and educator. His research focuses on business strategy and policy issues in developing countries and has been widely published in leading economics and strategy journals. He has authored more than 120 articles, chapters, notes, and case studies on emerging market issues. From 2002-2016, his teaching materials were used at every one of Business Week's top 25 U.S. business schools. Prior to Ivey, Kennedy was the Tom Lantos Professor of Business Administration at the University of Michigan's Ross School of Business – where he led the school's international programs. He was also Executive Director of the William Davidson Institute. Prior to Ross, he was an Assistant, and then an Associate, Professor at Harvard Business School. Prior to his academic career, Kennedy worked as both a strategy consultant (late 1980s), and as a partner in a Private Equity firm in Poland (1991 – 1995). He holds BA degrees in Economics and Political Science from Stanford University, an MSM in Management from MIT, and a PhD in Business Economics from Harvard University.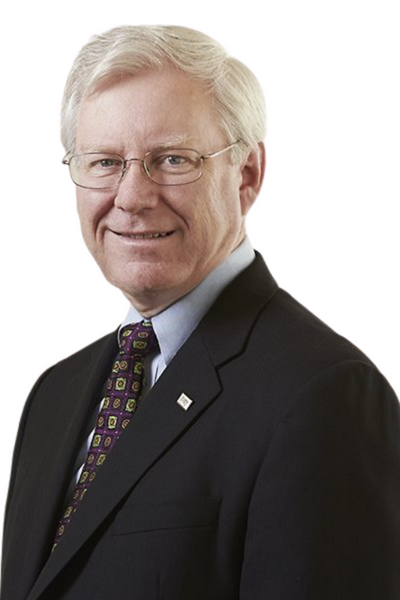 Panelist: Iva Vukina, M. Eng.
Managing Director, Goldman Sachs
After her undergraduate studies at the University of North Carolina at Chapel Hill, Iva graduated from Cornell University. She gained great experience in the financial sector by working at Wachovia Bank, Citi Group, and Goldman Sachs in New York. She currently holds the position of Managing director at Goldman Sachs in New York. She is a board member of the Grace Institute of New York, whose organization aims to provide free training for women to enter the job market. Throughout the 20th and 21st centuries, over 100,000 women at Grace Institute have learned skills needed to successfully enter the workforce.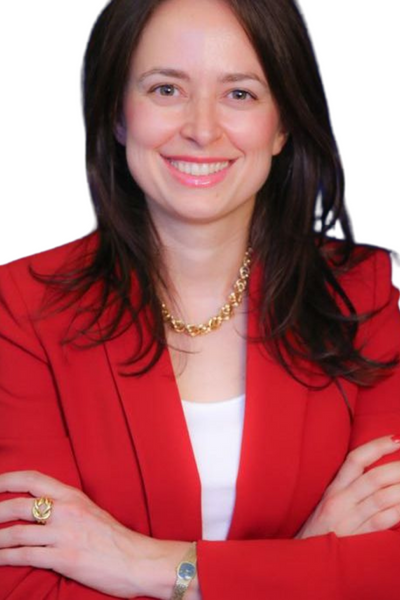 ---
2. Higher Education Quality Methods and Policies
Moderator:
Zoran Barac, PhD
Managing Director, Zagreb School of Economics and Management
Zoran Barac, PhD is the Managing Director of the Zagreb School of Economics and Management (ZSEM) where he is also the Head of the Finance and Accounting Department. Dr. Barac received his Ph.D. in Management at the University of St. Gallen in Switzerland and his M.Sc. in International Economics at the University of Zagreb, Faculty of Economics and Business. Currently he teaches the course: Corporate Governance. Before joining the Zagreb School of Economics and Management, Dr. Barac held several senior executive and board positions in the corporate sector such as a finance director of the regional media company and CFO of a pharmaceutical distribution company. Before entering the corporate sector, Zoran Barac was the President of the management board of the Croatian Pension Investment Company. Dr. Barac also served as a Governing Board member of the Croatian Pension Supervisory Authority in the period from 2000 to 2005. Dr. Barac currently serves as the President of the Supervisory board of Platinum Invest, an Investment Funds Management Company. He also serves as a Supervisory board member of the ZSEM Business Academy and a member of the Supervisory board of Croatia Airlines. As an experienced coach and sports official he serves as the President of the Croatian Wushu Federation, a national sports organization that governs Croatian Wushu, which is the collective term for the martial art practices and sports which originated and developed in China. Also as a National Wushu team coach, he coached medal winning athletes in national and international competitions. Dr. Barac also served as a member of the Governing Council of the Croatian Agency for the Supervision of Pension Funds in the period between 2000 and 2005.
Panelist: Stefan Baldi, Ph.D.
Dean, Munich Business School
Prof. Dr. Stefan Baldi is an experienced academic university manager. He has been Dean of Munich Business School, one of the oldest German private universities, for more than 20 years. After completing his studies in Computer Science at the Karlsruhe Institute of Technology and earning a doctorate in Business Administration at TU Ilmenau, he worked as an independent consultant in the field of information systems as well as a research associate at EBS University in Oestrich-Winkel.
Author of a number of papers and conference presentations in the field of quality assurance.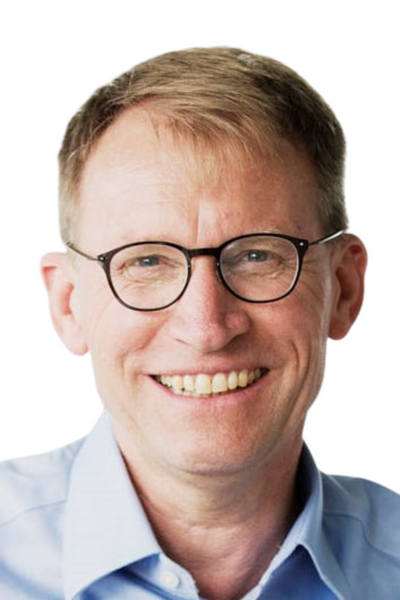 Panelist: Vesna Dodiković-Jurković, Ph.D.
Deputy Director, Croatian Agency for Science and Higher Education (ASHE)
Deputy Director of the Croatian Agency for Science and Higher Education; quality assurance expert and ISO 9001 lead auditor. Previous employments include University of Zagreb and Ministry of Science, Education and Sports, Directorate for Science. Contributor to the development of ASHE audit model; panel member in a number of ASHE audits in Croatia and abroad. Work on dissemination of good practice and promotion of quality culture among HEIs at the national level. Initialized the establishment of the Croatian National Network of Quality Assurance Units at HEIs (CroQAnet), a platform for dissemination of good practice and quality culture between HEIs. Cooperation with the Croatian Society for Quality and other European and international agencies and networks active in theory and practice of higher education quality assurance.
Author of a number of papers and conference presentations in the field of quality assurance.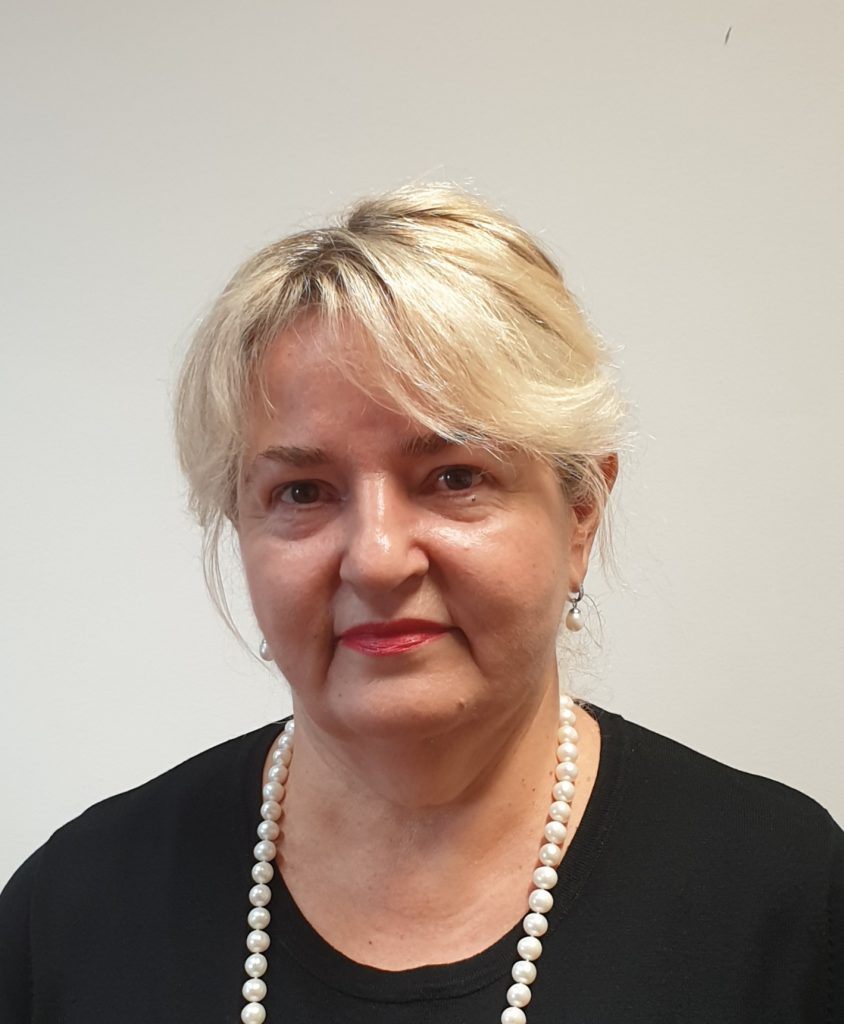 ---
3. EIT HEI
Moderator:
Dubravka Kovačević, PhD
International Office Associate, Zagreb School of Economics and Management
Dubravka Kovačević, PhD earned her MSc. in Marketing at the Faculty of Economics and Business of the University of Zagreb. Additional MSc. and Ph.D. in the field of world economy – international business was awarded by the Faculty of Commerce of the University of Economics in Bratislava, Slovakia. Dr. Kovačević is experienced in research but also as an educator and administrator in the field of international relations. Her experience extends to the banking sector, too, where she worked for 10 years. Dr. Kovačević' s research is focused mostly to the topics concerning the European Union. She is also fluent in English and Slovak with good knowledge of German and Czeck, and basic knowledge of Italian. Dr. Kovačević joined the ZSEM team in January this year where she, besides teaching, works on developing international cooperation, Erasmuss programmers and most of all EU projects.
Panelist: Konstantina Tsigkou, Ph.D.
Teaching Staff, University of Western Macedonia
Konstantina Tsigkou, PhD is a Post-doctoral Researcher at the Department of Chemical Engineering at University of Patras, while she additionally teaches at the Department of Chemical engineering, at University of Western Macedonia (2021-2022). She holds a BSc in Chemistry (University of Patras, 2014), an MSc in Green Chemistry and Clean Technologies (University of Patras, 2016) and a PhD on Chemical Engineering (University of Patras, 2021). The waste/wastewater valorization via the anaerobic digestion process and the production of added-value products through sustainable approaches in the context of circular economy are her main research fields. She has participated in more than 20 biotechnology and waste/wastewater treatment/valorization conferences, where she was awarded twice, while she is a co-author in 28 scientific papers and 1 patent. Finally, she has participated in 6 EU research projects mainly related to the implementation of circular economy model on waste and wastewater valorization, co-funded by EU and national sources.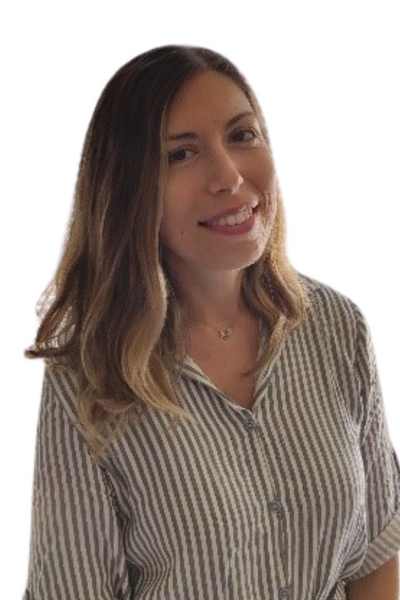 Panelist: Adrian Solomon, Ph.D.
Director, Helixconnect Europe
Dr Adrian Solomon is the Director of Helixconnect Europe. He is an experienced knowledge & technology transfer manager with expertise in environmentally sustainable and resilient organizations and digital transformation. Higher education reforms, the development of regional innovation ecosystems and digitalization are among the core capacities from his current portfolio. So far, he has successfully acquired and managed +31 projects amounting to more than 31.2 million Euros. In the past he has served as the Chairman of the External Grants Committee at the Triple Helix Association (University of Stanford-initiated technology transfer association); Consultant at Drees & Sommer; Project manager at the Advanced Resource Efficiency Centre (United Kingdom), a hub focusing on environmental sustainability technology commercialization; Associate Professor in Digital Transformation and Sustainability at the University of Sheffield; Deputy Director of the South East European Research Centre; and Co-founder of a World Bank Working Group on Law and Technology.