Blog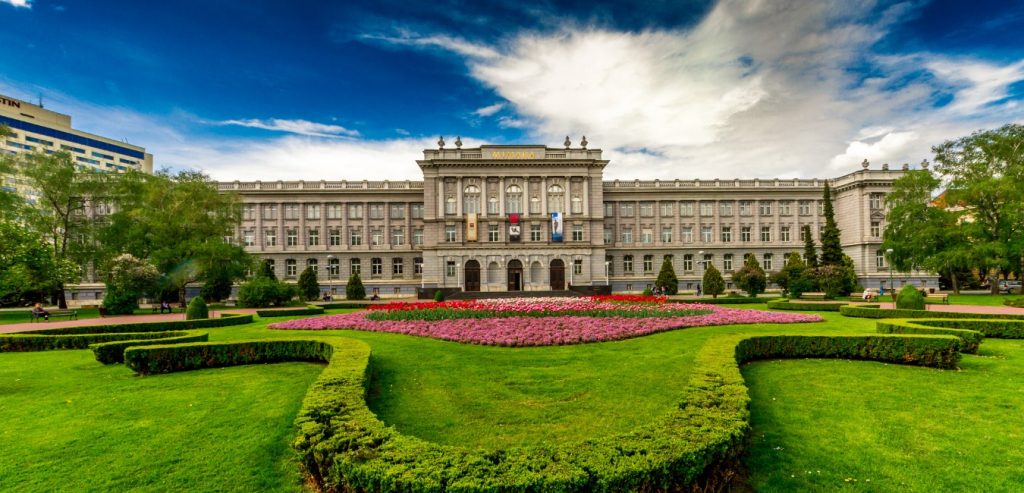 What to see in Zagreb
The Croatian capital is a synonym for diversity, fun, interesting museums, great nightlife, instagramable spots, and historical sights. Zagreb is a versatile city where you can drink coffee in picturesque squares, enjoy nature and parks, visit plenty of galleries, exhibitions, and museums, watch a movie or a remarkable theatre show or enjoy the nightlife in different style bars. Here is our little guide to the most interesting places in Zagreb so you can easily find what one of the oldest cities in Europe has to offer!
Great start with great museums
Let's starts with this walkthrough of Zagreb with its most popular museums and one thing is sure – not only tourists love them!
If you are an art lover, you wouldn't want to miss this opportunity! Museum of Contemporary Art Zagreb will show you the most amazing pieces of art by the world's famous contemporary artists. But it is more than just a static Museum, it is a platform for social engagement, responsibility, learning, creativity, and interaction. It focuses on visuals through performative and film art and innovative use of exhibitions will surely open new frontiers in understanding contemporary art. Click for more information!
Even though Dražen Petrović was originally from Šibenik, you can still find his Memorial Center in Zagreb. One of the best NBA players was extremely popular in his country and his legacy consists of numerous trophies, recognitions, and records that attract visitors every day! Here you can learn more about Dražen Petrović and his professional career as well as the Memorial Center.
Nikola Tesla Technical Museum is dedicated to Nikola Tesla, a great inventor, electrical engineer, and physicist born in the village of Smiljan near Gospić (2 hours from Zagreb by car). Interactive exhibitions can help you learn all there is to know about technical inventions that changed the world for good. Or maybe you just want to see oldtimers (original vehicles – cars, planes, ships). Find out more about interesting exhibitions you can watch!
Alongside those more 'traditional' museums, Zagreb has some other, more extravagant museums for those who like a touch of extraordinary.
Museum of Illusions, placed in the longest street in town (Ilica), is a great place for questioning your own senses! A museum where education meets entertainment was primarily opened in Zagreb as a unique project and now exists in 15 other cities around the globe. This interactive place for all generations offers almost magic tricks that help understand science, the human brain, perception, and vision. If you'd like to understand why sometimes your brain cannot explain what your eyes see, adventure in a Museum of Illusions is a perfect place! Find out more!
If you are a fan of chocolate (which we know you are!) you must visit Chocolate Museum! Shaped as a theme park dedicated to the finest of them all sweets, the museum shows precisely how chocolate is being made. Now you can learn everything there is to know about chocolate while engaging all your senses. What would be a chocolate museum without chocolate tasting, so prepare yourself for some finest homemade chocolate delicacy! Here you can find more information about this original museum!
Museum of Broken Relationships offers a perfect place where those who ended their long-year relationship can get over their emotional breakdown. Museum consists of things and memories that those who have broken up long-year relationship have donated to the museum. Charming Museum placed in Upper Town – a historical part of Zagreb rich in tourist attractions can take you on an emotional journey around the world. Find out more here!
Source and recommendation for further exploring – visit Croatia Feeds by Croatian National Touristic Board.